Surfing lessons at Biscarrosse in the Landes
An unforgettable experience in the land of surfing...
Why point break In Biscarrosse
"The beauty of the waves, the fun and the atmosphere. Pros, Point Break. Perfect!"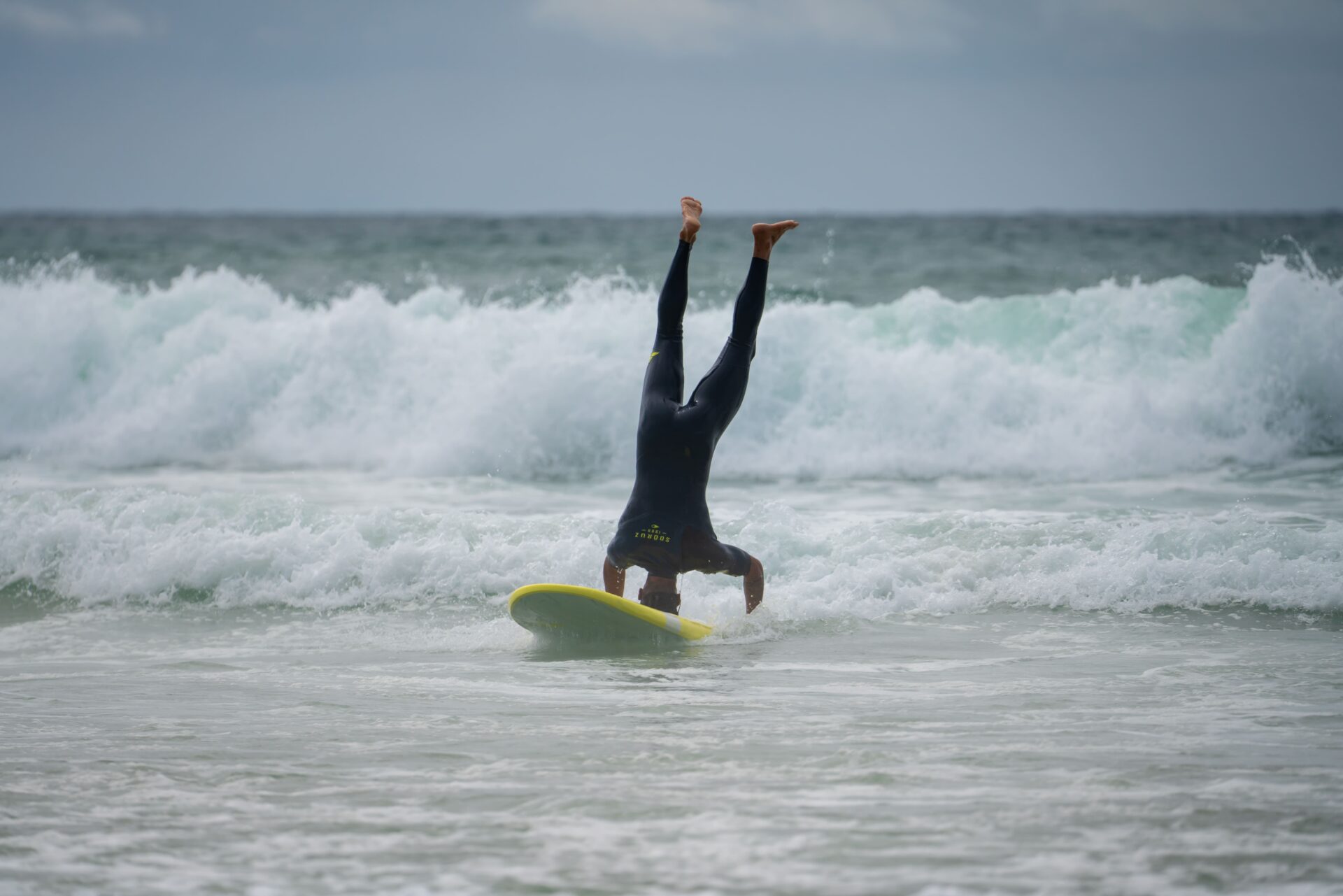 Welcome to Point Break, surfing courses in Biscarrosse!
Point Break Surf School, run by Yann Ebrard, welcomes you from March to November for your surfing courses in Biscarrosse, discovery or improvement from 6 to 99 years old and more! The school also offers equipment rental (surf & wetsuit) all year round, booking at 06.20.83.49.20
Our qualified surf instructors will introduce you to surfing on our beautiful Landes beaches. They will give you surfing lessons with their best advice for guaranteed surfing sensations.
COVID-19 info
PointBreak Surf School follows the recommendations of the French Surfing Federation to ensure that your surfing sessions go smoothly. You can read about the measures taken to address the growing outbreak of COVID-19 here.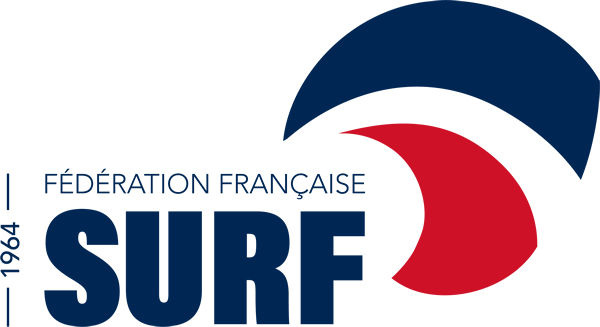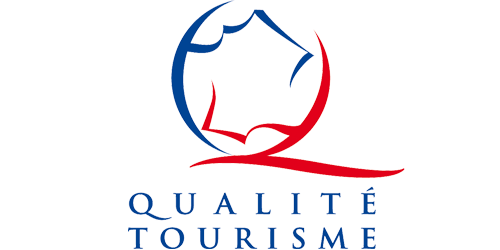 Why take surfing lessons with Point Break?
Whether you are a beginner, intermediate or advanced, you will find everything you are looking for at Biscarrosse Plage.
The formulas Point Break
surf lessons, courses, coaching
From 9 to 99 years old discover surfing and sliding!
surfing in style
Quality time with friends and family. Sensations, fun, safety. Enjoy the Ocean & Nature.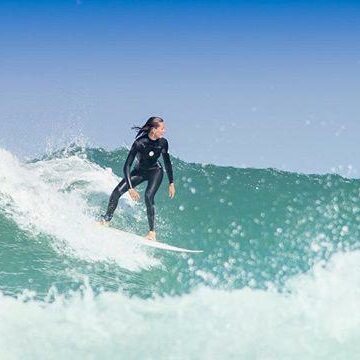 Point Break: April to November
If you want to try surfing in Biscarrosse in the Landes, Point Break Surf School offers a range of courses for all ages and all levels. Whether you are a beginner or you want to improve your skills as efficiently as possible, the school has recent, quality equipment adapted to your level. Each instructor who will supervise you has a State Surfing Instructor's Certificate. You will be able to surf in the best conditions of safety and with an optimal entertainment!
Point Break runs courses and workshops from April to November. It organises group or individual lessons throughout the week, for young children, beginners of all ages and experienced surfers. The Point Break surf school is certified by the French Surfing Federation, which guarantees optimal safety, learning and wetsuit hygiene measures.
Point Break also offers you the latest equipment for hire, foam or resin boards and shorty or long wetsuits. Surf in Biscarrosse in the best conditions!
Join us now and come and try surfing in Biscarrosse for maximum fun! Book a surf lesson or surf course or by telephone at 06.20.83.49.20.
5 surfing course options
discover your kif
What do the SURFERS say?...
Children, teenagers, adults, seniors, here's what they think of Point Break's Surf packages?
In contact with...
the ocean, the air & the light
Point Break surf school in Biscarrosse Plage, in the Landes region of France, offers you one of the best surfing experiences in Europe. Whether you are with your family, friends, or in charge of a groupreserve your sessions and see you soon on the Centrale or at Les Viviers for your next surfing lesson.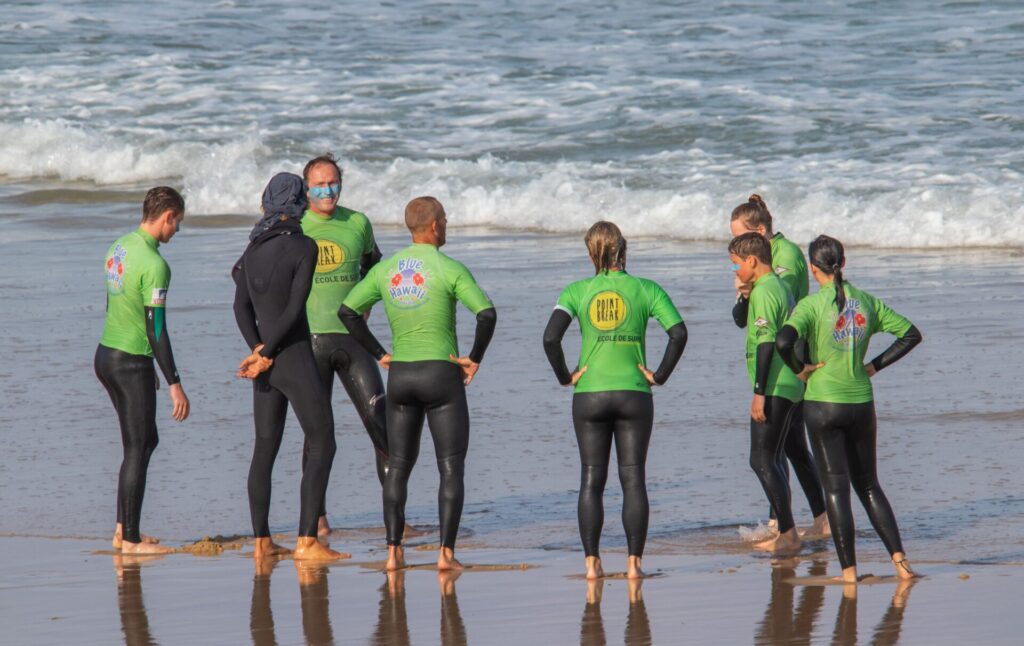 with family or friends
Surfing for all
Get ready for your best holiday ever.
You dream of surfing with your partner and your children, or with friends, or with two or three families...
Or you want to improve yourself...
Or again, you are a group of friends, a seniors' club, an association, a class of children or teenagers...
Point Break has all the experience to organise your surfing lessons and your adventure on the waves in complete safety and to make you experience an unforgettable encounter with the Ocean and the surf.
Resourcing
Unforgettable encounter with the ocean
The intense experience of surfing and the ocean will allow you to find yourself, to unload your stress, and to recharge your batteries.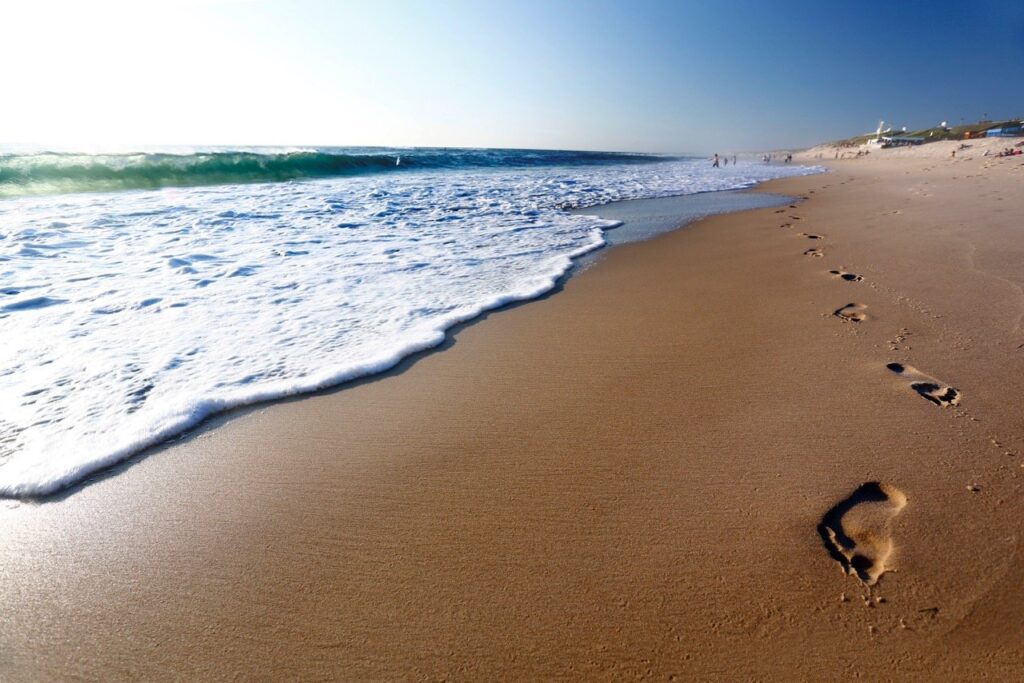 Our partners
The Point Break surf school in Biscarrosse in the Landes is a partner of the FFS, Fédération Française de Surf, the Nouvelle Aquitaine region, the Landes XL department, the Qualité Tourisme label, the Trip Advisor website, and Biscarrosse Grands Lacs.